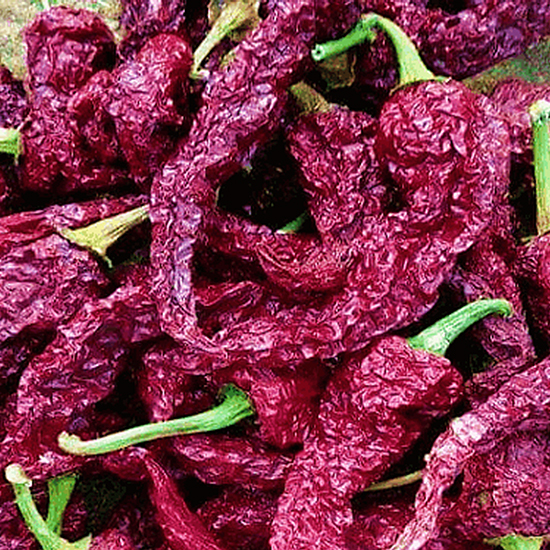 Dubbi Byadgi / Kashmiri Chilli
Remarkably popular at the Indian as well as International market, Byadgi Dabbi aka Kashmiri Chilli is the fatter version of her elder sibling Byadgi KDL. This bell shaped chilli pepper possesses vibrant-red color pigments known to have the highest color value (in ASTA scale) alongside sweetish flavor.
Specification
General Character
100% Wrinkled, Highest dark red colour & Less pungency.
Pungency
8000 – 10,000 SHU