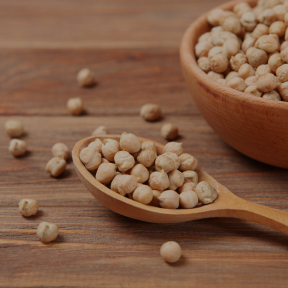 Chana Dal / Gram Dal
We had been engaged in supplying a pure and fresh quality Chana dal, it is also known as bengal gram dal. These lentils have a sweet and nutty taste. Chana dal is got from black chickpeas (kala chana). They are spilt and the outer cover is removed. These lentils are also powdered to give besan or gram flour.
Chana dal is rich in the best sort of fibre - soluble fibre - which helps to eliminate cholesterol from the body. It is a good source of folate, potassium, copper, phosphorous and manganese. The dal gives high quality protein.